(Sante International) Global Distributors
---
Start Your Own Online Home-Based Health and Wellness Business Today
Be Your Own Dealer & Business Partner NOW for Area
How to Join, Save and Earn with Sante International?
Want to SAVE as product user or EARN with Sante International?
Become a seller in your area, you can apply for dealership as:
---
The Perfect Storm of Opportunity by Paul Zane Pilzer

Paul Zane Pilzer is an American economist, New York Times best-selling author, and social entrepreneur. He has written 11 books and is the founder of six companies, and has been profiled in more than 100 publications including on the front page of The Wall Street Journal
Be an Online Dealer for
area with our Team
---
Be an AREA DEALERS & DISTRIBUTORS or FRANCHISEE in your location
Start Your Own Health and Wellnes Online Business Today
and Enjoy Personal Freedom.
If you're used to spending hours in traffic to and from work every day, some of the most exciting advantages to starting a home-based business are your newfound freedom and the retrieval of lost time. According to study, commuting in heavy traffic became less productive during the working hours. Suddenly with a home-based business, you have those extra hours to regain control of your personal life. Plus, there are no bosses, no dress code, no set work schedule, and no office politics to maneuver. All you need is personal drive, discipline, and time-management skills.
---
WHAT are my BENEFITS of joining this TEAM?
- Free Virtual Assistant (Online Marketing Support) with our leaders and members
- Free Video Training how to market and harness the power of Internet.
- Free Website listing (no need to pay or learn to create a website).
- Hosting (hosted to our multiple proprietary websites in multiple server locations).
- Search Engine Marketing support (people are searching for Sante Barley New Zealand based your area.)
- Visibility (having a webpage is not enough, our websites are visible to target market and receives hundred and thousands of visitors.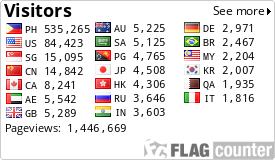 --- Package Value Over $1,000USD / year, your's for FREE ---
All benefits are available for all Sante Barley New Zealand dealers under our TEAM...
In Doing This Marketing Business, Working as a TEAM is better than working ALONE."
We love to hear from you!
If you have any inquiries, comments or suggestions, or even concerns, thru the following Contact Dealer information and we will attend to your matters as soon as we can.
Facebook Page : www.facebook.com/WeShareWellness/
Join our Facebook Group to get access on videos:
User Testimonials and Global Business Presentation
- www.facebook.com/groups/SanteBarleyAsia/
- www.facebook.com/groups/SanteBarleyAfrica
- www.facebook.com/groups/SanteBarleyEurope
- www.facebook.com/groups/SanteBarleyMiddleEast/
- www.facebook.com/groups/SanteBarleyOceania
- www.facebook.com/groups/SanteBarleyUSA/
In-case you have NO FaceBook Account for several reasons.
Please send a message thru an Email, FB
You deserve a great service and that's what we ensure!
Email:
---
Become a Pure Barley Distributor for
Sante Barley Builder Pack Plus Package

Builder Pack Plus: Earn up to 50% Discounts on Barley Products, Business Opportunity, Personal Business Websitem, SMS Business System, Airload Distributorship, Affiliates Program Big League Membership, 7 Activated Accounts, 3 Infinity Points, Infinity Lock 85, 100 Barley Points

Sante International Starter Business Package

(BSD Dealer 2500 dealership membership)
Sante Barley Starter Pack Business Package

Starter Pack: Earn up to 50% Discounts on Barley Products, Business Opportunity, Personal Business Website, SMS Business System, Airload Distributorship, Affiliates Program Big League Membership, 1 Activated Business Account, 1 Infinity Point, Lock Out 64
---
Original and Organic Sante International
( BUY or SEND as GIFT)
or be an Online Seller / Distributor for Area :
Be a Regular User of Santé Barley Pure from New Zealand


Sante International Good For Cyst Problem

Sante International Good For Lupus

Sante International Good For Goiter
---
Sante International Webpage Advertising
We accept name listing and advertising for Sante International Dealers
at webpage that is not member of our TEAM
(*Advertise to Sante International Page*)
Other Sante Barley Builder Pack Pluss / Starters / Dealers
Sante Barley New Zealand Opportunity Advertiser
Your Name, Contact Dealer Details and Testimonial
---
Sante International
---
Sante Barley New Zealand : The Advantages of Sante Pure Barley
Certified Organic Barley
Not every farm that claims to be organic is organic.
Sante provides only organic barley from farms certified by BioGro NZ, New Zealand's leading organic certification agency. BioGro is accredited by the International Federation of Organic Agriculture MOvements (IFOAM) which represents the best in international organic standards.
The BioGro certificate assures us that there are no unsafe levels of heavy metal, herbicide, and insecticide residues. NZ farms cannot be "certified organic" if unsafe residues are found. The farm must undergo residue testing as part of its certification.
Guaranteed Young Barley Leaves
The young leaves of organic barley are harvested only once, when they are below 30cm in height. Only the barley tops, where nutrients are concentrated, are harvested. No second or third harvest of young barley leaves are in any of Sante Pure Barley products.
Guaranteed Pure
Every Sante Barley Pure New Zealand 500mg Capsule contains pure barley, without any additives or artificial color.
Guaranteed Fresh
Freshly harvested barley is immediately transported to the manufacturing plant for dying, milling, and packing. It takes only 1 -6 hours between harvest and drying of fresh barley leaves using a patented process that assures preservation of vitamins, minerals. enzymes, and amino acids.
Vegetable Capsules
Sante Barley Pure is packed in vegetable capsules. It is safe for vegetarians and vegans.
Sante Barley Pure is packed in blister strips of 10 capsules each for handy and convenient use, anywhere and anytime.
The Health Benefits of the Sante Barley New Zealand
Powerful antioxidant
Contains soluble and insoluble fiber for weight management
Lowers blood pressure
Reduces risk of heart disease
Powerful detoxifier
Lowers cholesterol level
Reduces the risk of cancer – fights cancer
Great source of vitamins, minerals and amino acids
Rich in chlorophyll (improves oxygenation, with anti mutagenic and anti-cancer properties, repairs damage to cells and tissue)
VITAMINS & MINERALS, MICRONUTRIENTS, FIBER SOLUBLE,
ANTI-OXIDANTS, PHYTOCHEMICALS
---
Sante Barley Testimonial: Lupus Problem Video Testimonial

Systemic lupus erythematosus (SLE), also known simply as lupus, is an autoimmune disease in which the bodys immune system mistakenly attacks healthy tissue in many parts of the body. Symptoms vary between people and may be mild to severe. Common symptoms include painful and swollen joints, fever, chest pain, hair loss, mouth ulcers, swollen lymph nodes, feeling tired, and a red rash which is most commonly on the face. Often there are periods of illness, called flares, and periods of remission when there are few symptoms.
More Highly Alkaline Barley Testimonials
Green Tea with L-Carnitine

A 3-in-1 fat burner and energy booster, Santé Green Tea with L-Carnitine is the perfect finishing touch to your cooling down. This healthy energizing drink is guaranteed to be your reliable partner with your pursuit of a hotter new you, without the expense of your physical and mental alertness.
More Sante Barley International Products
---
Sante International